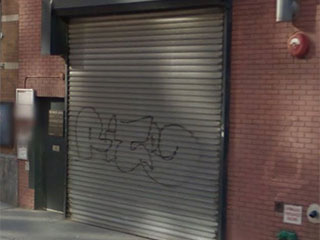 People place a lot of importance on the security of their home, as they very well should. However, the focus often tends to revolve around the exterior doors and windows. People buy and install locks or security systems that protect these crucial points, yet they often intentionally or unintentionally neglect their garage door.
Not only does this system provide a point of access for potential burglars, it also gives them a place to hide once they get inside. Don't let this thought fill you with anxiety. Instead - take action! Here are four of our best tips to help you keep your garage and home safe as possible.
Far too many families leave their garage door wide open without giving it a second thought. Maybe their child has taken their bike out for a quick ride, or maybe they're just planning on taking their car and hoping to the store "real quick." No matter how long you're gone, a door that stays wide open is practically an invitation for criminals to venture into your home. They don't need more than a moment to slip inside, so you should never leave your door open longer than absolutely necessary.
Make Sure It's In Perfect Shape
Intruders can and will take advantage of a door that seems to be falling apart. If it doesn't work properly or is made of a flimsy or damaged material, this basically puts a neon sign over your garage that says, "Enter through here." Don't put off any necessary repairs and consider upgrading its material to solid wood or reinforced steel.
If your door has windows, it is all too easy for anyone to look inside and see when your car is gone. You can prevent this by having the windows frosted or covered with an opaque material. There are many aesthetically appealing options on the market so you don't have to sacrifice the visual appeal of your door.
Keep Your Remote With You
Automatic garage doors often have a remote that people leave in their cars, clipped to the sun visor usually. If you are away from home and your car gets broken into, someone may steal your remote in order to gain access to your home through your garage. Keep your remote on your keychain whenever possible, and get your codes changed if you lose it.
Make sure to contact our experts at Garage Door Repair Orlando if you're interested in upgrading the security features of your opener.