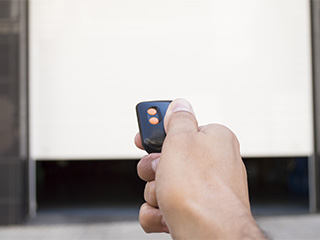 Garage door remotes might seem like simple devices that are can last you a lifetime, but there a number of things that can go wrong with them over time. Here we go over some of the most common reasons you will need to replace your remote control. It does not need to be a costly or time-consuming affair. Researching the right one to buy for your opener and then having to program it yourself can be stressful. You need to have the right design that is compatible with your system. Most owners will much rather have one of our technicians bring a selection of remotes for them to choose from. We can also ensure they are installed and setup properly.
Signal Interruptions Can Be An issue
It can be more common than you would think for other systems to interfere with yours. Sometimes other remote controls used by neighbors can impact your opener. If this is the case for you, you'll definitely need a replacement remote or to have your current one reprogrammed into a new frequency. If you have never done this before, we can certainly help.
Install a Clicker Instead
If you are tired of having your remote damaged, lost or malfunction, it is almost always possible to have a garage door clicker system installed to replace it. This way you won't have to worry about keeping your handheld remote in a safe place or on your person at all times. This also a great option if you have small children in the home. The clicker can be mounted high so that only adults will have access to it.
Expert Garage Door Remote Repair
Get in touch with our friendly staff today to have your garage door remote repaired right away. We can arrive at a time that suits you to explore the options applicable to your circumstances and to your current system. We can advise you on the best models for your situation and ensure everything is set up properly and that you fully understand how to operate your new remote and all of its different features.